Prostate Supplements Reviewed
Prostalex Plus Review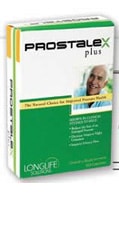 Product Review
Product: Prostalex Plus
Company: Long Life Solutions
Rating: C
2.5/5 Stars

Rated 2.5/5 based on 261 customer reviews

$ 59.95 In stock

Sub Par Prostate Support Supplement. 60 Count Bottle. Claims to shrink an Enlarged Prostate. Did not Review Well
Company Site: www.prostalexplus.com
Prostalex Plus Prostate Support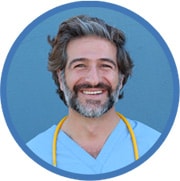 by:
Kennith Rassman
June 23, 2017
2.5 / 5 stars
Prostalex Plus Review
This prostate supplement gets high marks for the 310mg of total sterols. While this is an excellent score, the lab results indicate that Prostalex is essentially one dimensional. With zero free fatty acids, Quercetin and Icariin the rest of the formula needs to be beefed-up. We gave Prostalex a grade C.
Prostalex Plus Basics
This 'As Seen on TV' product claims to reverse the effects of benign prostatic hypertrophy (BPH), or a non-cancerous enlargement of the prostate, reducing pressure on the urethra. Containing Saw Palmetto, a sterol-rich plant extract, Prostalex Plus is purely all-natural, claiming to be free of stimulants and synthetic ingredients found in other prostate supplements. If you want to get your hands on this supplement fast, you're in luck—in addition to its online store, it's also available at Walgreens and GNC.
Prostalex Plus Ingredients:
Prostalex Plus is rich in Saw Palmetto, zinc, vitamin A and other key minerals.