Prostate Supplements Reviewed
Flotrexx Review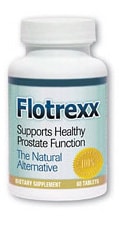 Product Review
Product: Flotrexx
Company: Unknown
Rating: F
1/5 Stars

Rated 1/5 based on 162 customer reviews

$ 59.95 In stock

Sub Par Prostate Support Supplement. 60 Count Bottle. Claims to shrink an Enlarged Prostate. Did not Review Well
Company Site: N/A
Flotrexx Prostate Support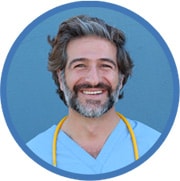 by:
Kennith Rassman
June 23, 2017
1 / 5 stars
Flotrexx Review
A blatant attempt to confuse the consumer into thinking that this is the prescription drug Flomax. Ads for this low-grade product first appeared right as Boehringer Ingelheim Pharmaceuticals, got approval from the FDA to sell Flomax. Lab results actually showed the supplement had an above average level of saw palmetto, but not much else. This product is advertised through direct mail. They feature photos of a man identified as Dr. Treadwell Dubois. There is no listing for a Dr. Treadwell Dubois in ANY American Medical Association anywhere in the United States. We believe this doctor is as bogus as this product. Plus, at $79 a bottle for a one-month supply this is just not worth it. We just got this lab result in and haven't been able to post it yet. Check back soon.
Flotrexx Basics
Recommended by Dr. Treadwell Dubois M.D., a prostate health expert, this direct mail prostate supplement claims to improve prostate health through the power of Saw Palmetto, a berry extract. It also claims to be all-natural, with no stimulants, additives or synthetic drugs used to up its efficacy. It doesn't specifically state what exactly it improves, though—higher quality supplements usually specify which prostate conditions they can treat, such as prostatitis or benign prostatic hypertrophy (BPH), but Flotrexx really isn't specific about any of their claims. Still, Flotrexx may be somewhat effective at treating some prostate issues.
Flotrexx Ingredients:
It's not clear, but it appears Flotrexx only contains Saw Palmetto.
Does Flotrexx Work?
Probably not. According to the National Institutes of Health (NIH), Saw Palmetto is an effective treatment for BPH, which causes prostate inflammation and urinary problems. It's also as effective as the prescription medication Proscar, but without its sexual side effects. This also makes it a more viable treatment for men who are at risk for erectile dysfunction (ED), a common sexual dysfunction disorder. But what really makes Saw Palmetto effective is the amount of sterols it contains, which improves its efficacy. Top prostate supplements almost always use high quality Saw Palmetto—but this isn't the case for Flotrexx. According to our lab results, it did not contain many sterols, scoring significantly lower than our top prostate supplements, Vasotrexx and Prostavar. The quality of their Saw Palmetto isn't terrible, but it isn't the type of quality you'll see in more reputable prostate supplements.
Is Flotrexx Safe?
Yes. There are no contraindications or significant side effects associated with Saw Palmetto. It's relatively safe to take and does not interfere with any medications, even medications that treat BPH.
It probably won't improve the health of your prostate. There is evidence it may reduce symptoms related to BPH, but it may not work as well as other prostate supplements.
Grade: F
There is so little information available about Flotrexx or its ingredients that we cannot give it a satisfactory grade. You're better off using more reputable prostate health supplements instead, such as our leading product Prostavar.