Prostate Supplements Reviewed
Prostate Defense Review

Product Review
Product: Prostate Defense
Company: North Star Nutritionals
Rating: B
3.5/5 Stars

Rated 3.5/5 based on 261 customer reviews

$ 59.95 In stock

Sub Par Prostate Support Supplement. 60 Count Bottle. Claims to shrink an Enlarged Prostate. Did not Review Well
Company Site: www.northstarnutritionals.com
Prostate Defense Prostate Support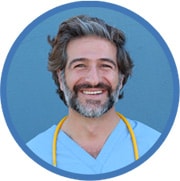 by:
Kennith Rassman
June 26, 2017
3.5 / 5 stars
Prostate Defense Review
North Star Nutritionals of Baltimore produces this well-designed prostate supplement. It's a "soft gel" and the suggested use is four a day. Like all intelligently designed supplements, Prostate Defense contains Pygeum extract yielding 13% sterols and uses an 85% extract of Saw Palmetto. These top quality ingredients were evident in the nice laboratory score this product received. While it was off the mark with Quercetin and Icariin, it is still a better than average product. You can get a bottle of Prostate Defense direct from North Star for under $50 a bottle. Prostate Defense is available at www.northstarnutritionals.com
Prostate Defense Basics
Prostate Defense claims to blast through common prostate and urinary issues with its single serving blend of sterol-rich Saw Palmetto, which Prostate Defense claims goes to work within minutes to reduce painful prostate inflammation. They call it "prostate miracle food"—ingredients that act like the prostate's own private multivitamin for drastically improving prostate health. Numerous testimonials back Prostate Defense as an effective health supplement—many report experiencing less episodes of urinary frequency and incomplete emptying.
Prostate Defense Ingredients:
Prostate Defense contains a blend of sterol-rich Saw Palmetto, chelated zinc, selenium and lycopene, an antioxidant-rich tomato extract also rich in essential vitamins and minerals.
Does Prostate Defense Work?
Probably. There is sufficient evidence Saw Palmetto may reduce symptoms caused by an enlarged prostate, better known as benign prostatic hypertrophy (BPH). More specifically, scientists discovered it reduced urinary pain, frequency and incomplete emptying, and may even play an important role in prostate problems prevention.
Our lab tests also revealed Prostate Defense contains 23.8 mg/g of total phytosterols and 13.1 mg/g of beta-sitosterols, along with a whopping 98.1 mg/g of free fatty acids. This indicates they used a high quality form of Saw Palmetto, not a processed , less effective form. This strongly indicates Prostate Defense may effectively treat urinary and prostate problems.
Zinc may also play an important role in prostate health. According to a study conducted by the ARS Western Human Nutrition Research Center in 2005, adequate zinc supplementation suppressed the issues they found in the prostate. The leader of the study, Liping Huang, also goes on to say zinc may be a natural way to prevent or stop prostate problems naturally.
Antioxidant rich lycopene may also prevent prostate problems by eliminating free radicals, the leading cause of all prostate issues. Though it won't specifically target certain prostate issues, it does target all problem cells in the body, including prostate cells. Free radical elimination does reduce a person's risk for all types of issues, including prostate problems.
Is Prostate Defense Safe?
Yes — but watch your zinc intake. Taking more than 40mg of zinc per day can cause nausea; taking more than 150mg may cause anemia, poor immune function or changes in good cholesterol levels. Be careful of how many zinc you consume from foods prior to taking Prostate Defense.
Grade: B
Prostate Defense contains plenty of Saw Palmetto, which may improve urinary and prostate problems, improving urinary flow and bladder emptying. Several other ingredients may also reduce a man's prostate issue risk, although it isn't guaranteed. It still doesn't contain as many sterols as in Prostavar, however, earning it a B rating.