Prostate Supplements Reviewed
Prostate Health Review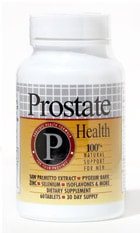 Product Review
Product: Prostate Health
Company: Real Health Laboratories
Rating: C
2.5/5 Stars

Rated 2.5/5 based on 33 customer reviews

$ 59.95 In stock

Sub Par Prostate Support Supplement. 60 Count Bottle. Claims to shrink an Enlarged Prostate. Did not Review Well
Company Site: www.realhealthlabs.com
Prostate Health Prostate Support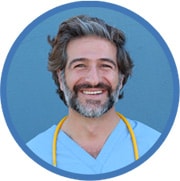 by:
Kennith Rassman
June 23, 2017
3 / 5 stars
Prostate Health Review
This all-natural supplement from Bio-Tech claims to support prostate health by supplementing the body with a powerful blend of herbs, minerals and plant-based extracts, including lycopene. It specifically lessens nocturnal urination, or an increased urge to urinate while sleeping, a common symptom of benign prostatic hypertrophy (BPH). To maximize its results, Prostate Health recommends taking it once daily while using other lifestyle measures to reduce prostate problems.
Prostate Health Ingredients:
Prostate Health contains zinc, selenium, He Shou Wou extract, saw palmetto, tomato concentrate (lycopene), pumpkin seed concentrate, pygeum bark and isoflavones.
Does Prostate Health Work?
It might. Numerous American and European studies report saw palmetto reduces several BPH symptoms, including nocturnal urination. It's not clear how it works, but the active properties found in saw palmetto may help ease urinary urges, reducing frequent urges to urinate during the night. It also helps treat urinary pain caused by BPH.
Pumpkin and tomato concentrate have not been shown to reduce prostate problems, however. Although anecdotal evidence suggests it may treat urinary problems caused by BPH, clinical evidence doesn't support this. It may contain antioxidants, however, which help protect prostate cells from free radical damage (a leading cause of prostate tumors).
Is Prostate Health Safe?
No. He Shou Wou is reported to cause rare, but serious, liver problems, which include jaundice and hepatitis. Left untreated, hepatitis can cause liver failure.
Grade: C
Although Prostate Health contains a handful of effective ingredients, it also contains a handful of potentially dangerous and ineffective ingredients, including He Shou Wou. This is an especially dangerous supplement for people who are at risk for liver disease.