Prostate Supplements Reviewed
Prosta Strong Review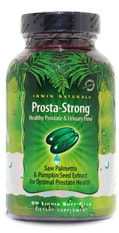 Product Review
Product: Prosta Strong
Company: Irwin Naturals
Rating: C
2.5/5 Stars

Rated 2.5/5 based on 64 customer reviews

$ 59.95 In stock

Sub Par Prostate Support Supplement. 60 Count Bottle. Claims to shrink an Enlarged Prostate. Did not Review Well
Company Site: www.irwinnaturals.com
Prosta Strong Prostate Support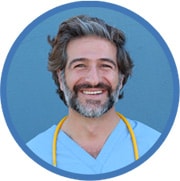 by:
Kennith Rassman
June 29, 2017
2.5 / 5 stars
Prosta Strong Review
Want to amp up the health of your prostate? Prosta Strong claims it's the true key to complete, around-the-clock prostate protection. According to their website, Prosta Strong has been proven to protect―and prevent―common prostate problems, including benign prostatic hypertrophy (BPH) and other prostate issues. But how? According to their research, their liquid gel capsules go to work quickly on the prostate, reducing prostate inflammation, improving urine flow, and protecting cells from free radical damage, a leading cause of prostate issues. For $13.09 per 90-count bottle, there's certainly no arguing with its price: its one of the cheapest prostate supplements currently available today. Ingredients: Prosta Strong contains zinc, saw palmetto extract, quercitin, rye pollen extract, stinging nettle extract, pygeum africanum extract, beta-sitosterol, green tea leaf extract, lycopene, pumpkin seed extract, bioperine complex, bioperine piperine extract, piper longum extract and ginger root extract.
Does Prosta Strong Work?
Possibly. According to the National Center for Complementary and Alternative Medicine (NCAM), several studies show saw palmetto may treat symptoms associated with BPH, mostly confined to its effects on urination regularity. One study showed over 80 percent of men who took saw palmetto on a regular basis experienced an improvement in urinary flow, emptying and nocturnal urination. Unfortunately, NCAM also points out saw palmetto did not reduce the actual size of the prostate. To make matters worse, it reportedly causes mild stomach discomfort and breast tenderness, although these side effects are rarely observed in most men.
Scientists also hypothesize zinc may prevent cellular damage due to its high antioxidant content. Although this isn't a proven theory, some studies reveal men who take zinc supplements daily have a decreased risk for prostate issues. It hasn't been proven this decrease was caused by its antioxidant content, but the theory is generally accepted by the medical community.
Is Prosta Strong Safe?
It is moderately safe. Although saw palmetto may cause mild stomach discomfort and breast tenderness, it is a rare occurrence.
Grade: C
Saw palmetto and zinc are Prosta Strong's strongest ingredients, with a proven ability to improve the health of the prostate. If you're looking for a solid cure for BPH symptoms, however, this isn't the right prostate supplement for you. It's only been proven to moderately improve some BPH symptoms, with a questionable efficacy against other prostate issues.