Prostate Supplements Reviewed
Prostazol Review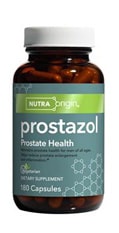 Product Review
Product: Prostazol
Company: Nutra Origin
Rating: D
2/5 Stars

Rated 2/5 based on 74 customer reviews

$ 59.95 In stock

Sub Par Prostate Support Supplement. 60 Count Bottle. Claims to shrink an Enlarged Prostate. Did not Review Well
Company Site: www.vitalitymedical.com
Prostazol Prostate Support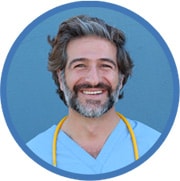 by:
Kennith Rassman
June 23, 2017
2 / 5 stars
Prostazol Review
Sold by Seacoast Vitamins, Prostazol isn't your typical BPH cure-in-a-bottle. It actually claims to treat prostate issues by lowering prostate specific antigens (PSA's), a type of protein that increases in quantity when prostate problems develop. Although the U.S Food and Drug Administration and numerous health organizations may argue the validity of this claim, it is clear it's catching on with men suffering from this life-threatening problem. It is currently one of the most sought-out products on SeaCoastVitamins.com.
Prostazol Ingredients:
Prostazol contains magnesium oxide, saw palmetto, sterolin mix, quercitin mix, boron citrate, nattokinase, reishi, pygeum extract, ginger, ginseng and curcuminoid.
Does Prostazol Work?
It's very unlikely. Prostazol is mostly derived from herbs and extracts not clinically proven to have any effect on prostate problems. And that includes saw palmetto. Although several European and American studies revealed it reduces urinary problems caused by a non-harmful enlargement of the prostate, there are no studies showing it has any effect on the spread of problems inside the prostate gland. The same goes for pygeum extract. Although it may treat urinary problems, there's no evidence it may inhibit problem cell growth in the prostate.
It's also important to note that no prostate supplement has been proven to treat or cure prostate problems. Numerous health organizations warn people not to purchase supplements making such claims, as it is always 100% false.
Is Prostazol Safe?
All of its ingredients are considered generally safe. Ginseng may cause some slight insomnia and stomach upset, however.
Grade: D
Prostazol does not contain any ingredients proven to affect the growth of problem cells in the prostate gland, and making such claims is heavily frowned upon by numerous health organizations in the United States. We urge you to seek medical help if you have serious prostate issues.