Prostate Supplements Reviewed
Schiff Prostate Health Review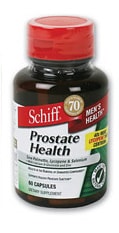 Product Review
Product: Schiff Prostate Health
Company: Schiff Vitamins
Rating: C+
2.5/5 Stars

Rated 2.5/5 based on 84 customer reviews

$ 59.95 In stock

Sub Par Prostate Support Supplement. 60 Count Bottle. Claims to shrink an Enlarged Prostate. Did not Review Well
Company Site: www.schiffvitamins.com
Schiff Prostate Health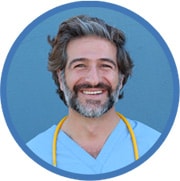 by:
Kennith Rassman
June 23, 2017
2.5 / 5 stars
Schiff Prostate Health Review
Schiff Prostate Health Review – This is a low-priced product from one of the oldest supplement companies in the country. It is a "staple item" in virtually every drugstore in America – too bad it tested so poorly. See the lab report in our lab results section. With a one month supply selling for under $19 it is virtually impossible for their product to contain high levels of the ingredients that really work! This product is like going to McDonald's - cheap and easy to get but not the most nutritious. For example, the product contains 42mg of free fatty acids, compare that to the 286mg of free fatty acids recorded by Solaray Pygeum & Saw Palmetto and it's not impressive. Schiff Prostate Health is available at www.schiffvitamins.com
Schiff Prostate Health Basics
Some call this the multivitamin of the prostate world—its proprietary blend is rich in minerals and extracts, including vitamin D, lycopene and selenium. Schiff Prostate Health also utilizes the power of Saw Palmetto, a berry extract known worldwide for its remarkable ability to treat numerous prostate diseases. Schiff Prostate Health claims all of these ingredients are important for improving prostate health, a growing concern for men over 40.
Schiff Prostate Health Ingredients:
Schiff Prostate Health contains a unique proprietary blend of Saw Palmetto and other antioxidant-rich ingredients, including lycopene, selenium, zinc, vitamin D, copper and calcium.
Does Schiff Prostate Health Work?
It might. According to the University of Maryland, several studies discovered Saw Palmetto was a successful treatment for benign prostatic hypertrophy (BPH), or an enlarged prostate. It significantly reduced urinary problems caused by prostate inflammation, reducing pain, frequent urges to urinate and difficulty passing urine. Other studies also showed it reduced the prostate's size even more effectively as Proscar, a BPH prescription medication. Better yet, there are no significant side effects associated with Saw Palmetto, making it safe for everyday use.
But Schiff Prostate Health may not be using a high quality form of Saw Palmetto. According to a lab report we conducted on its chemical makeup, Schiff Prostate Health contains no detectable levels of polyphenolics or sterols, meaning it was highly processed. Highly processed forms of Saw Palmetto are less effective, and may not improve the health of your prostate.
So if Saw Palmetto won't work, that what is effective? Probably it's rich zinc content, according to a study reported in the Journal of Epidemiology, Biomarkers and Prevention. According to their study, men who took daily supplements containing zinc reduced their risk of prostate problems significantly. It doesn't help reduce prostate inflammation, however.
Is Schiff Prostate Health Safe?
Most likely. There are no side effects associated with any of its ingredients. Overuse of any vitamin can cause side effects, however, so watch your vitamin intake.
Grade: C+
Schiff Prostate Health probably won't improve the health of your prostate, and you're better off choosing supplements with more high quality forms of Saw Palmetto, such as Vasotrexx. But it's not all bad news Schiff Prostate Health—it may help lower your risk for prostate problems.