Prostate Supplements Reviewed
Liquid Prostate Review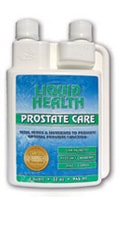 Product Review
Product: Liquid Prostate
Company: RX Liquids
Rating: C
2.5/5 Stars

Rated 2.5/5 based on 37 customer reviews

$ 59.95 In stock

Sub Par Prostate Support Supplement. 60 Count Bottle. Claims to shrink an Enlarged Prostate. Did not Review Well
Company Site: www.rxliquids.com
Liquid Prostate Prostate Support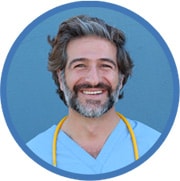 by:
Kennith Rassman
June 23, 2017
2.5 / 5 stars
Liquid Prostate Review
Liquid Prostate Review - The lone liquid prostate product we have ever encountered. This company specializes in liquid formulas for both humans and pets. While the idea is good – especially for men who do not like to swallow pills, the formula and test results were average. Only 80mg of saw palmetto, and a decent 100mg of pygeum with 13% sterols. Must be refrigerated after first use. Average product but a wise choice if taking pills is a problem for you. Liquid Prostate is available at www.rxliquids.com
Liquid Prostate Basics
This drink-as-you-go prostate supplement claims to support prostate health, reduce prostate enlargement and fight internal infections, reducing the incidence of incontinence and prostate infections. According to Liquid Prostate, this is possible through their proprietary blend of herbs and nutrients, including grapefruit seed extract, kelp and cranberry concentrate. This is also the only prostate supplement available in liquid form, which can be sipped straight from the bottle or mixed into a non-caffeinated beverage.
Liquid Prostate Ingredients:
Liquid Prostate's core ingredient base includes cranberry concentrate, pumpkin seed, lecithin and kelp. It contains less than 100 mg of saw palmetto extract, vitamin B6 and zinc.
Does Liquid Prostate Work?
Although the American Academy of Family Physicians says cranberry concentrate may treat urinary tract infections, it does not specifically treat infections in the prostate. Grapefruit seed extract is not even proven to contain antibacterial properties, although it may reduce a man's colon problem risk.
But it does contains roughly 80mg of Saw Palmetto extract, which was reported by the Department of Internal Medicine to treat benign prostatic hyperplasia, or a non-life threatening enlargement of the prostate.
Lab tests also showed it contained around 1.20 mg/g of phytosterols, which may also treat benign prostatic hyperplasia. But this is nearly the fraction of the phytosterols found in Vasotrexx or Prostavar, two of our highest rated prostate health supplements. These studies also show the participants took significant amounts of Saw Palmetto and phytosterols, nearly double the amount compared to Liquid Prostate. This strongly suggests Liquid Prostate may not even reduce prostate enlargement.
Is Liquid Prostate Safe?
Mostly. There are no side effects associated with excessive Saw Palmetto, grapefruit extract or cranberry concentrate use. According to the National Institutes of Health (NIH), though, excessive use of kelp reportedly causes stomach irritation, diarrhea and abnormal thyroid functioning, but it isn't common.
Grade: C
Although Liquid Prostate is relatively safe and stimulant-free, there's not enough evidence it may improve prostate health. The easy-to-drink formula is appealing, but probably won't reduce prostate inflammation or enlargement. Our advice: look for prostate health supplements that have plenty of phytosterols or Saw Palmetto, essential ingredients for reducing prostate enlargement (and a myriad of other prostate problems). Liquid Prostate isn't completely ineffective, but it's unlikely it will significantly improve prostate health.