Prostate Supplements Reviewed
Peenuts Review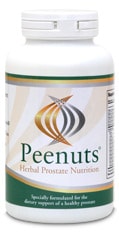 Product Review
Product: Peenuts
Company: Sun Vita
Rating: C
2.5/5 Stars

Rated 2.5/5 based on 131 customer reviews

$ 59.95 In stock

Sub Par Prostate Support Supplement. 60 Count Bottle. Claims to shrink an Enlarged Prostate. Did not Review Well
Company Site: www.peenuts.com
Peenuts Prostate Support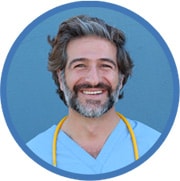 by:
Kennith Rassman
June 23, 2017
2.5 / 5 stars
Peenuts Review
Peenuts is an herbal supplement used to treat prostatitis, a condition that is claimed to lead to serious prostate problems. According to a 1997 clinical study conducted on Peenuts, 69% of men reduced nearly all symptoms caused by prostatitis, which it is believed may strongly indicate it can reduce prostate issues. But the only place to find this study is on the Peenuts Basics website--and they don't give full details of how it was conducted. To make matters worse, most of their formula is made up of vitamins and minerals, not herbs proven to normalize the prostate.
Peenuts Ingredients:
Peenuts contains vitamin C, vitamin E, vitamin B6, zinc, selenium, and a proprietary blend of glycine, l-alanine, glutamic acid, saw palmetto extract, pygeum extract, pumpkin seed, stinging nettle root, echinacea purpurea, garlic and ginkgo biloba.
Does Peenuts Work?
It may be somewhat effective. Zinc has been proven to inhibit the development of prostate issues in several national studies, including a study conducted by the National Institutes of Health (NIH). It's definitely not a cure for prostate problems, though. For it doesn't help eliminate any prostate problem cells.
Although some alternative health practitioners have identified vitamin E and selenium as potential treatments for prostate problems, no currently existing studies prove they are effective treatments. Many of the ingredients included in Peenuts's proprietary blend are also ineffective: pumpkin seed and garlic are rumored to reduce prostate size, but this is mostly based on anecdotal evidence, not reputable studies.
Is Peenuts Safe?
No. Ginkgo biloba carries an increased risk for stomach cramping, nausea, vomiting, diarrhea, dizziness, heart palpitations and bleeding. People on antidepressants cannot take any supplements containing ginkgo biloba without consulting a doctor first. It can cause unpredictable complications.
Grade: C
Zinc supplementation is key for reducing your risk for prostate problems, but many prostate supplements already contain this key ingredient. There are certainly more effective--and cheaper--supplements available that beat the effectiveness of this all-natural supplement.