Prostate Supplements Reviewed
Prosta Actin Review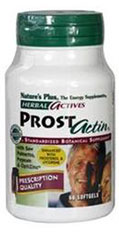 Product Review
Product: Prosta Actin
Company: Natures Plus
Rating: C
2.5/5 Stars

Rated 2.5/5 based on 81 customer reviews

$ 59.95 In stock

Sub Par Prostate Support Supplement. 60 Count Bottle. Claims to shrink an Enlarged Prostate. Did not Review Well
Company Site: www.naturesplus.com
Prosta Actin Prostate Support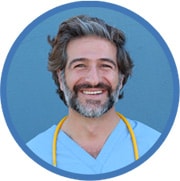 by:
Kennith Rassman
June 23, 2017
2.5 / 5 stars
Prosta Actin Review
Like most prostate supplements, ProstActin is all-natural, with a rich vitamin complex infused into its formula to support prostate health. But the focus here isn't on zinc or saw palmetto. Instead, ProstActin focuses on loading its formula with vitamin E, which they claim provides continual protection against factors that could compromise the health of the prostate. It's not exactly budget-friendly prostate fanfare, though. Expect to spend around $30.00 for a decent sized bottle.
Prosta Actin Ingredients:
ProstActin contains glycine, alanine, lycopene, vitamin E, zinc, prosterol, glutamine, turmeric, pumpkin seed oil and saw palmetto.
Does Prosta Actin Work?
Maybe. According to a study reported by WebMD.com, men who took at least 50 milligrams of alpha tocopherol, a type of vitamin E, everyday reduced their risk for prostate issues by 30 to 40 percent. Researchers also noted that men with the lowest risk took vitamin E supplements. They didn't consume it from diet alone. But researchers are mum about its effects on certain prostate problems: no studies have shown it may be effective for the treatment of prostate enlargement, better known as benign prostatic hypertrophy (BPH).
Strangely enough, the effects of zinc on the prostate are almost identical. According to one study, men who took less than 100 milligrams of zinc every day significantly reduced their prostate problem risk. The same issue that affected vitamin E also affects zinc too: zinc supplementation had no effect on non-BPH prostate problems, much to the dismay of zinc supporters.
Although ProstActin also contains saw palmetto, it's too minuscule to have any substantial impact on the prostate. As mentioned in previous reviews, saw palmetto is considered an effective treatment for BPH and is definitely a "must have" if you want to improve the health of your prostate.
Is Prosta Actin Safe?
All of its ingredients are considered safe for everyday use.
Grade: C
None of ProstActin's ingredients have been completely proven to prevent prostate problems, which is a major concern for most men. Although reducing your risk for prostate issues is just as important, ProstActin's ingredients aren't ideal for all aspects of prostate health, which includes the reduction of BPH symptoms. Want a more effective supplement? Try proven supplements such as Prostavar or Vasotrexx instead.