Prostate Supplements Reviewed
Prosta Response Review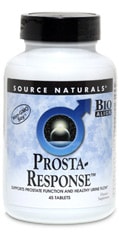 Product Review
Product: Prosta Response
Company: Source Naturals
Rating: C
2.5/5 Stars

Rated 2.5/5 based on 261 customer reviews

$ 59.95 In stock

Sub Par Prostate Support Supplement. 60 Count Bottle. Claims to shrink an Enlarged Prostate. Did not Review Well
Company Site: www.sourcenaturals.com
Prosta Response Prostate Support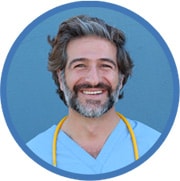 by:
Kennith Rassman
June 23, 2017
2.5 / 5 stars
Prosta Response Review
Prosta Response is a natural dietary supplement that claims to improve prostate health by regulating hormonal production in the prostate, thus reducing a man's risk for prostate inflammation. Containing two vital ingredients important for maintaining prostate health, saw palmetto and beta-sitosterol, Prosta Response also claims it reduces a man's risk for abnormal cell production, which may lead to prostate problems. Its all-natural formula is rich in naturally-derived soy, an environmentally-safe ingredient.
Prosta Response Ingredients:
Prosta Response contains vitamin C, vitamin D3, vitamin E, zinc, selenium, copper, sodium, isoflavone-rich soybean powder, saw palmetto extract, quercitin, l-alanine, l-glutamic acid, glycine, Swedish flower pollen extract, phytosterol complex, stinging nettle root extract, marshmallow root, pumpkin seed oil extract, pygeum bark extract, red clover tops extract, ginkgo leaf extract, uva ursi leaf, goldenseal root, gravel root, green tea extract, ginger root, grape seed extract and lycopene.
Does Prosta Response Work?
To an extent, yes. According to the American Academy of Family Physicians (AAFP), numerous studies have shown saw palmetto decreases urinary difficulty caused by prostate inflammation, including incontinence, weak stream, urinary pain and frequent urges to urinate. Researchers also discovered it was more effective when it contained between 80 to 90 percent of the actual extract; however, its not clear how much of Prosta Response's saw palmetto is extract-based.
Vitamins may also play an important role in cellular health. According to WebMD, vitamins C and E are rich in a chemical called an antioxidant, which protects cells from free radical damage. Free radical damage can cause cells to become abnormal, which may lead to prostate problems. But this isn't necessarily based on hard science. This is just a hypothesis made by the scientific community, as antioxidants haven't been shown to be the best method for preventing these issues.
Is Prosta Response Safe?
Not if you have a soy allergy. Prosta Response contains one gram of soybean powder, which can trigger allergic symptoms in soy allergy sufferers. Signs of an allergic reaction include hives, tingling in the mouth or throat, and difficulty breathing.
Grade: C
Prosta Response provides the proper support for reducing prostate inflammation, but there isn't enough evidence it can protect people from prostate problems, which they claim to protect against. It also contains soy, which can cause allergic reactions in some men.