Prostate Supplements Reviewed
Prosta Palmetto Review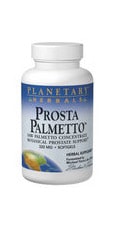 Product Review
Product: Prosta Palmetto
Company: Planetary Herbals
Rating: C
2.5/5 Stars

Rated 2.5/5 based on 261 customer reviews

$ 59.95 In stock

Sub Par Prostate Support Supplement. 60 Count Bottle. Claims to shrink an Enlarged Prostate. Did not Review Well
Company Site: www.planetaryherbals.com
Prosta Palmetto Prostate Support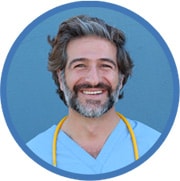 by:
Kennith Rassman
June 23, 2017
2.5 / 5 stars
Prosta Palmetto Review
Like the name suggests, Prosta Palmetto contains only one key ingredient--saw palmetto. Although they won't specifically name the studies on their website, they claim to use the actual amount of saw palmetto used in recent trials studying its efficacy. But evidence from other sources, namely research studies, seem pretty compelling: saw palmetto has been proven effective in numerous studies, although it isn't clear why it works.
Prosta Palmetto Ingredients:
Prosta Palmetto contains saw palmetto berry extract (yielding 85-95% fatty acids and sterols).
Does Prosta Palmetto Work?
It may. Prosta Palmetto contains nearly 320mg of saw palmetto, and evidence suggests this is a high quality extract. Numerous studies show it may be an effective treatment for benign prostatic hypertrophy (BPH), or an enlarged prostate. Take the study reported in Advances in Therapy, for example--their test results showed men with BPH experienced a reduction in symptoms, including painful or incomplete bladder emptying. Some men also experienced a reduction in prostate size, although followup studies refuted these results.
Many health practitioners don't recommend using saw palmetto alone to improve prostate health, however. They recommend pairing it with other ingredients that enhance saw palmetto's effects, such as pygeum extract, quercitin and beta-sitosterol. Men who use supplements containing these ingredients experience less prostate problems compared to men who only take saw palmetto. Although saw palmetto is an effective ingredient, it should never be used alone as a cure all--it's rarely more effective than a blend of herbal ingredients.
Is Prosta Palmetto Safe?
Yes. Although saw palmetto can cause stomach upset, this is a rarely reported effect.
Grade: C
Saw palmetto is proven effective for the treatment of some prostate problems, but using this alone isn't an effective way to improve the health of the prostate. Using other key ingredients, such as quercitin or pygeum extract, may also help. Prosta Palmetto simply doesn't contain enough ingredients to be considered effective enough as a stand alone supplement.