Prostate Supplements Reviewed
Prost Support V Caps Review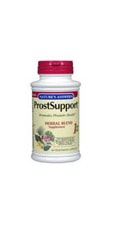 Product Review
Product: Prost Support V Caps
Company: Nature's Answer
Rating: C
2.5/5 Stars

Rated 2.5/5 based on 121 customer reviews

$ 59.95 In stock

Sub Par Prostate Support Supplement. 60 Count Bottle. Claims to shrink an Enlarged Prostate. Did not Review Well
Company Site: www.naturesanswer.com
Prost Support V Caps Prostate Support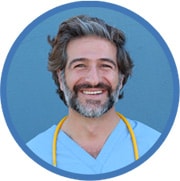 by:
Kennith Rassman
June 23, 2017
2.5 / 5 stars
Prost Support V Caps Review
Prost Support V-Caps is an herbal prostate supplement rich in vitamin C, vitamin E, zinc and selenium, which they claim promote prostate health. It supposedly works by pumping the prostate full of antioxidant-rich ingredients, which helps normalize prostate cells and helps keep prostate problems away. Better yet, this supplement is free of any animal extracts, stimulants or sugars, making it safe for diabetics, vegetarians and people with heart or blood problems, such as heart disease.
Prost Support V Caps Ingredients:
Prost Support V-Caps contains vitamin C, vitamin E, zinc, selenium, saw palmetto berry extract, tomato extract, capsicum, pygeum bark, pumpkin seed and Maitake Bio-Beta-Glucan.
Does Prost Support V Caps Work?
It's debatable. According to a study reported by the Journal of the American Medical Association (JAMA), vitamins E and C did not reduce the risk for prostate issues, despite earlier evidence claiming they could. Compared to a placebo, the effects were negligible, and researchers do not recommend using these vitamins as an alternative method for reducing your risk for prostate problems.
Pygeum extract, when paired with saw palmetto extract, may reduce urinary problems caused by prostate enlargement, however. According to the National Institutes of Health (NIH), there is substantial evidence that proves both ingredients improve urinary measures, although they do not actually shrink the prostate. Researchers aren't sure if pygeum extract is more effective than prescription drugs.
Is Prost Support V Caps Safe?
Mostly. Pygeum extract is known to cause gastrointestinal (GI) irritation.
Grade: C
Prost Support V-Caps may be a cheaper, more easily-obtainable resource for men who don't want to risk the complications associated with over-the-counter prescription drugs. Its effects on prostate health are limited, however, and may not be as effective as other prostate supplements.