Prostate Supplements Reviewed
Prostol Review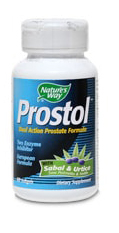 Product Review
Product: Prostol
Company: Nature's Way
Rating: C
2.5/5 Stars

Rated 2.5/5 based on 46 customer reviews

$ 59.95 In stock

Sub Par Prostate Support Supplement. 60 Count Bottle. Claims to shrink an Enlarged Prostate. Did not Review Well
Company Site: www.naturesway.com
Prostol Prostate Support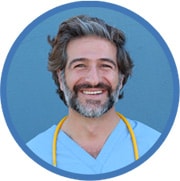 by:
Kennith Rassman
June 23, 2017
2.5 / 5 stars
Prostol Review
Prostol is a dual-action prostate supplement that targets prostate inflammation by loading the body with saw palmetto and nettle extract, two potent inflammation reducers. According to Prostol's manufacturer, this process helps decrease urinary problems caused by an enlarged prostate, better known as benign prostatic hypertrophy (BPH). Its soft gel form ensures these ingredients release into the body faster, providing quicker relief from prostate and urinary problems.
Prostol Ingredients:
Prostol contains 160mg of saw palmetto concentrate and 120mg of nettle extract. Other ingredients include gelatin, plant glycerides, glycerine, soybean oil, caramel, titanium dioxide and carmine.
Does Prostol Work?
It might. According to a 2002 review reported by the American Health Society (AHS), saw palmetto helped decrease urinary problems caused by BPH, reducing urinary difficulty and pain. There was also a significant decrease in urinary urges while sleeping, improving the quality of sleep. Some researchers compare its benefits to Proscar, a prescription drug used to treat BPH.
The review also revealed men needed to take an ample amount of saw palmetto, however, or at least 320mg. Prostol contains around half of the recommended dosage to treat BPH. It's not clear if what is used is a saw palmetto extract or powder, either. For concentrates are often used to disguise the fact that it's actually a powdered substance. Condensed powders also often contain less nutrients, thus limiting its efficacy.
Is Prostol Safe?
Mostly. Soybean oil may cause an allergic reaction, which can cause hives, throat or mouth swelling, difficulty breathing, and confusion. People with an allergy to soy should avoid taking Prostol.
Grade: C
Prostol may contain saw palmetto, but the concern here is the product doesn't use enough of this potent extract. To make matters worse, what may be used is a cheaper, less-effective powdered substance instead of a pure extract, thus reducing its efficacy against BPH.