Prostate Supplements Reviewed
Prulato Review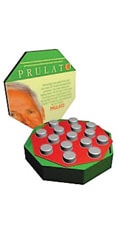 Product Review
Product: Prulato
Company: Viandalife
Rating: D
2/5 Stars

Rated 2/5 based on 131 customer reviews

$ 59.95 In stock

Sub Par Prostate Support Supplement. 60 Count Bottle. Claims to shrink an Enlarged Prostate. Did not Review Well
Company Site: www.viandalife.com
Prulato Prostate Support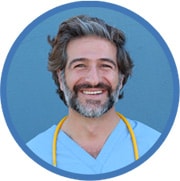 by:
Kennith Rassman
June 23, 2017
2 / 5 stars
Prulato Review
The man who created this prostate product is currently serving 25 years in federal prison for claims he made about the product Enzyte- a supplement that – get this – is supposed to make a mans penis longer! Needless to say, it came as no surprise that Prulato does not live up to its claims and promises. While the packaging and promotions for this product might be the fanciest of any product we have seen – it is completely worthless. All that matters to us and YOU are lab reports and feedback from "real men" using the product. In the case of Prulato the lab results were poor and as for testimonials from men – we couldn't find any! At $59.95 a month it's too high for something of this quality. We just got this lab result in and havent been able to post it yet. Check back soon. Available at www.viandalife.com or by calling 1-866-850-3170.
Prulato Basics
It claims to be the fountain of sexual youth in pill form, with all-natural ingredients such as Swedish flower pollen and Saw Palmetto utilized to improve prostate health. But there's also a lot not to like about Prulato: it also claims to increase penis length, cause stronger orgasms, and improve blood flow to the penis. These are misleading statements—the prostate isn't responsible for improving blood flow or increasing penis length, nor is it physically possible. In addition to its misleading claims, the creator of Prulato was also convicted of fraud in 2008 for conning consumers out of a whopping $100 million dollars. Among his many convictions include mail and bank fraud, started when he began selling his penis enhancement supplements.
Prulato Ingredients:
Prulato contains a mysterious proprietary blend of Swedish flower powder, Ho Shou Wu root, Saw Palmetto and lycopene. It also contains some zinc.
Does Prulato Work?
Probably not. Although several studies identified Saw Palmetto as a successful treatment for an enlarged prostate, our lab tests reveal they aren't using a very potent form of Saw Palmetto, with barely any useful sterols. It's very unlikely it will reduce symptoms caused by an enlarged prostate.
Ho Shou Wu, which is closely related to buckwheat, has not been studied by any reputable health organizations. The only studies that exist are from supplement companies, which may be biased. But even these studies don't identify it as a viable treatment for sexual dysfunction or prostate problems—instead, they claim it reduces hair graying and increases hair fullness.
Studies conducted on flower powder do hint that it may treat prostate issues, one of the biggest problems affecting American men today. While they don't recommend using it to treat prostate issues, they do say it may reduce the risk for developing them. It also may shrink the prostate, reducing pressure on the bladder.
Is Prulato Safe?
Mostly. Prulato does contain pollen, however, and may cause hay fever in people who are allergic to pollen. The rest of the ingredients are safe for everyday use.
Grade: D
If it's too good to be true, check the facts—numerous studies show Prulato isn't as effective as it likes to pretend. It's not dangerous, but many of these ingredients are not proven to treat prostate problems or improve sexual function. Poor ingredients and outrageous claims earns Prulato a D from us.