Prostate Supplements Reviewed
Betarol Review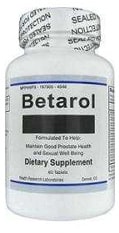 Product Review
Product: Betarol
Company: HRL Supplements
Rating: C
2.5/5 Stars

Rated 2.5/5 based on 51 customer reviews

$ 59.95 In stock

Sub Par Prostate Support Supplement. 60 Count Bottle. Claims to shrink an Enlarged Prostate. Did not Review Well
Company Site: www.hrlsupplements.com
Betarol Prostate Support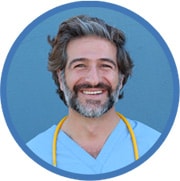 by:
Kennith Rassman
June 23, 2017
2.5 / 5 stars
Betarol Review
Betarol is an all-natural dietary supplement that claims to promote prostate health by inhibiting the one enzyme that attacks the prostate gland, which they have remained mum about. It contains all of the markers of a decent prostate supplement, including plenty of saw palmetto, pumpkin seed oil and zinc. These supposedly go to work quickly to reduce prostate inflammation, improve erectile strength, and reduce urinary problems caused by prostate enlargement. It also contains selenium, which is reported to reduce a man's risk for prostate issues—one of the most diagnosed problems currently in the United States.
Betarol Ingredients:
Betarol contains beta-sitosterol, pygeum africanum, saw palmetto, isoflavones, selenium, zinc and pumpkin seed oil.
Does Betarol Work?
Maybe. According to a 2009 study reported in the Journal of Urology, saw palmetto significantly reduced symptoms caused by an enlarged prostate, which mostly included urinary difficulty. Although some scientists believe it may be as effective as prescription drugs, they aren't calling it a cure just yet. But the results are promising.
Selenium, another ingredient reported to reduce the risk for prostate issues, may not be as effective. According to a study reported in the Journal of the American Medical Association (JAMA), men who took selenium for up to six months did not see a significant decrease in symptoms leading to prostate problems. The current consensus is selenium doesn't help reduce prostate problems or any related symptoms, such as prostate inflammation or pain. Good news, though: it's not likely to cause any dangerous side effects, unlike in common prostate prescription drugs.
Is Betarol Safe?
Yes. No side effects are associated with most of its ingredients. Be careful with your dietary zinc intake when taking Betarol. You can easily overdose on zinc, causing serious complications. Complications associated with a zinc overdose include corrosion of the stomach lining and interference with copper and iron absorption.
Grade: C
Although there is proof Betarol may reduce the symptoms associated with prostate inflammation, there's no evidence it improves erectile strength or helps reduce the size of the prostate. It's a big-name product with average results, earning it a C on our list.