Prostate Supplements Reviewed
Swedish Flower Pollen Review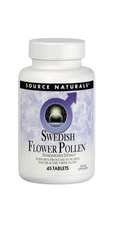 Product Review
Product: Swedish Flower Pollen
Company: Source Naturals
Rating: D
2/5 Stars

Rated 2/5 based on 105 customer reviews

$ 59.95 In stock

Sub Par Prostate Support Supplement. 60 Count Bottle. Claims to shrink an Enlarged Prostate. Did not Review Well
Company Site: www.sourcenaturals.com
Swedish Flower Pollen Prostate Support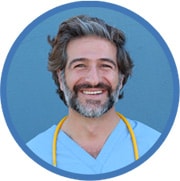 by:
Kennith Rassman
June 23, 2017
5 / 5 stars
Swedish Flower Pollen Review
This vegetarian-friendly extract became world famous several years ago when alternative health practitioners reported it could help treat benign prostatic hypertrophy (BPH), or an enlarged prostate. According to SOURCE NATURALS, which sells Swedish Flower Pollen, it treats BPH by improving healthy urine flow, reducing urinary pain and irritation. Although American researchers are currently questioning the validity of these claims, it isn't affecting the interest of consumers: it's currently one of the most popular prostate supplements available today.
Swedish Flower Pollen Ingredients:
Swedish Flower Pollen contains fiber, calcium and Swedish Flower Pollen (standardized extract).
Does Swedish Flower Pollen Work?
It's very unlikely. Numerous websites, including Life Extension Magazine's website, LEF.org, claim flower pollen was shown to improve urine flow according to some studies, which they have not named. There are currently no nationally recognized studies available about flower pollen's potency against BPH, although many alternative health websites maintain it does exist.
Still think it can help treat BPH? Here's another reason why it won't work: it's a one-ingredient product. Research shows the best way to treat BPH is by using several ingredients, such as saw palmetto, beta-sitosterol and pygeum extract. Although some ingredients, when isolated, can reduce the symptoms of BPH, they can't provide total relief. Swedish Flower Pollen doesn't contain enough ingredients to be a suitable treatment for BPH.
Is Swedish Flower Pollen Safe?
No. Flower pollen can cause an allergic reaction called hay fever. This temporary condition, although not life threatening, can cause sneezing, sore throat, eye puffiness, fatigue, headache, slowed thinking and a temporary decrease in smell senses. People with an allergy to flower pollen should not take Swedish Flower Pollen: its negative reactions are unavoidable.
Grade: D
Swedish Flower Pollen doesn't contain a comprehensive or unique formula for treating BPH, and increasing evidence shows it doesn't contain any health benefits. It can also cause an allergic reaction called hay fever, causing a person's senses to go haywire.