Prostate Supplements Reviewed
Prosta Logic Review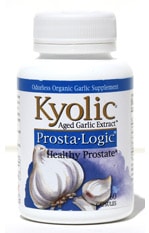 Product Review
Product: Prosta Logic
Company: Kyolic
Rating: B
3/5 Stars

Rated 3/5 based on 141 customer reviews

$ 59.95 In stock

Sub Par Prostate Support Supplement. 60 Count Bottle. Claims to shrink an Enlarged Prostate. Did not Review Well
Company Site: www.kyolic.com
Prosta Logic Prostate Support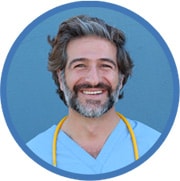 by:
Kennith Rassman
June 23, 2017
3 / 5 stars
Prosta Logic Review
This all-natural prostate supplement claims it can treat a common prostate problem called benign prostatic hypertrophy (BPH), which causes the prostate to enlarge. Dr. James Balch, a nationally-recognized board certified urologist, developed Prosta Logic based on scientific evidence compiled on effective BPH treatments. As expected, Prosta Logic contains saw palmetto, a natural BPH extract used in countless prostate supplements to reduce mild to moderate BPH symptoms.
Prosta Logic Ingredients:
Prosta Logic contains zinc, saw palmetto berry extract, aged garlic extract powder, pumpkin seed extract, pygeum africanum extract bark, lycopene, wheat germ oil and beeswax.
Does Prosta Logic Work?
It could. Numerous studies conducted on saw palmetto show it effectively reduced urinary symptoms caused by an enlarged prostate, including increased urinary urgency, urinary pain, and an increase in nocturnal urination. Many researchers compare its effects to Proscar,a FDA-approved BPH medication. It has even earned an A for efficacy from the National Institutes of Health, an agency of the U.S. Department of Health and Human Services. Our lab results also reveal Prosta Logic contains a high quality form of saw palmetto, which may heighten its effectiveness against BPH.
Zinc may also play a key role in prostate problem prevention. According to a study reported in Science Daily, men who had a significant amount of zinc in their prostate decreased their risk for prostate issues, acting a natural protective barrier for prostate cells. Although scientists aren't specifically saying it may prevent or treat prostate issues, the evidence is compelling.
Is Prosta Logic Safe?
Not entirely. Pygeum extract reportedly causes gastrointestinal (GI) irritation in some patients. Beeswax can also trigger allergic reactions. Men with GI issues are urged to speak to a physician prior to use.
Grade: B