Prostate Supplements Reviewed
Grandma's Herbs Prostate Review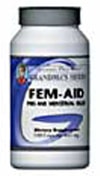 Product Review
Product: Grandma's Herbs Prostate
Company: Grandma's Herbs
Rating: C
2.5/5 Stars

Rated 2.5/5 based on 121 customer reviews

$ 59.95 In stock

Sub Par Prostate Support Supplement. 60 Count Bottle. Claims to shrink an Enlarged Prostate. Did not Review Well
Company Site: www.grandmasherbs.com
Grandma's Herbs Prostate Prostate Support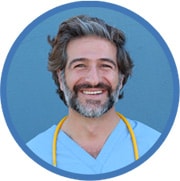 by:
Kennith Rassman
June 23, 2017
2.5 / 5 stars
Grandma's Herbs Prostate Review
It's easy to get lured into the promise that Grandma's Herbs Prostate can help reduce common prostate and urinary problems safely, without the risk of unwanted, painful side effects. It claims to promote prostate health naturally, working just as effectively as other over-the-counter drugs.
But Grandma's Herbs Prostate is unlike any other supplement around, containing a saw palmetto-rich formula infused with corn silk extract.
"It is known to support the bladder and kidneys, and helps the liver and intestines as well," claims their website.
But this is hardly believable. These claims are based on hundreds of years of anecdotal evidence, not excerpts from nationally-funded studies.
Grandma's Herbs Prostate Ingredients:
Grandma's Herbs Prostate contains a proprietary blend of corn silk, saw palmetto, parsley leaf, marshmallow, buchu, echinacea, pumpkin seed, uva ursi and dandelion.
Does Grandma's Herbs Prostate Work?
Yes. But not very effectively. Although corn silk has been used as a treatment for bladder inflammation and urinary tract infections, there isn't even anecdotal evidence available about its efficacy against prostate enlargement or inflammation. Healthline.com also claims corn silk helps treat kidney stones in adults, although they don't list any studies proving if this is factually accurate.
Saw palmetto may help reduce urinary symptoms caused by prostate inflammation, however. According to a study published in the Journal of Urology, men who took saw palmetto for up to six months saw a drastic improvement in urinary problems compared to a placebo. It didn't help reduce actual prostate inflammation, however.
Is Grandma's Herbs Prostate Safe?
Mostly. Although some people are allergic to corn, all of Grandma's Herbs Prostate ingredients are considered generally safe.
Grade: C
Shoddy anecdotal evidence isn't actual proof that an ingredient works, but the inclusion of saw palmetto may help improve urinary symptoms caused by an enlarged prostate. There are plenty of other prostate supplements more effective than Grandma's Herbs Prostate, however, including Vasotrexx and Prostavar.