Prostate Supplements Reviewed
Prosta Excell Review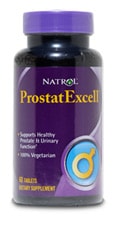 Product Review
Product: Prosta Excell
Company: Natrol
Rating: D
2.5/5 Stars

Rated 2/5 based on 48 customer reviews

$ 59.95 In stock

Sub Par Prostate Support Supplement. 60 Count Bottle. Claims to shrink an Enlarged Prostate. Did not Review Well
Company Site: www.natrol.com
Prosta Excell Prostate Support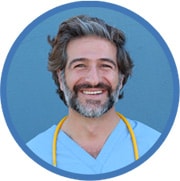 by:
Kennith Rassman
June 29, 2017
2 / 5 stars
Prosta Excell Review
This vitamin-enhanced supplement claims to support healthy prostate function by delivering antioxidants to the prostate, improving reproductive health. They claim their nutritionally-balanced formula allows it to attack prostate problems at its source, eliminating pain, inflammation or enlargement caused by poor prostate health. Although they won't say what it helps cure, they claim it can improve prostate health within 30 days of use.
Prosta Excell Ingredients:
ProstatExcell contains vitamin E, zinc, selenium, phytosterols, beta-sitosterol, saw palmetto extract, pygeum extract, tomato extract and rye extract.
Does Prosta Excell Work?
It probably won't. Most of the ingredient base is made up of vitamin E and selenium, which have been proven ineffective for improving prostate health. According to a nationwide clinical trial conducted by the National Health Institute (NHI), both ingredients did not reduce a man's prostate problem risk. This included men with benign prostatic hypertrophy (BPH), or an enlarged prostate. Follow up studies also indicated both ingredients did not help reduce urinary problems caused by BPH.
Zinc may reduce a man's risk of prostate problems, however. According to a study reported by Science Daily, men with high levels of zinc in their prostate had a decreased risk for prostate problems, as compared to men who already had prostate problems. Researchers believe zinc supplementation may prevent cell damage in the prostate, although it isn't clear why. It has not been shown to treat other common prostate problems, such as BPH or prostate inflammation.
Is Prosta Excell Safe?
Yes. None of ProstatExcell's ingredients have any significant side effects--if used properly. Overuse of ProstatExcell may lead to a zinc overdose.
Grade: D
ProstatExcell may contain all-natural ingredients, but this doesn't necessarily mean it's a more effective prostate supplement. Many of its ingredients have not been proven to improve prostate health, including selenium and vitamin E. If you're looking for proven effectiveness, ProstatExcell probably isn't the ideal prostate supplement for you. We recommend using Prostavar or Vasotrexx instead.