Prostate Supplements Reviewed
Prostata Review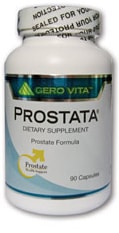 Product Review
Product: Prostata
Company: Gero Vita
Rating: F
1/5 Stars

Rated 1/5 based on 123 customer reviews

$ 59.95 In stock

Sub Par Prostate Support Supplement. 60 Count Bottle. Claims to shrink an Enlarged Prostate. Did not Review Well
Company Site: www.gvi.com
Prostata Prostate Support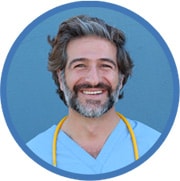 by:
Kennith Rassman
June 29, 2017
1 / 5 stars
Prostata Review
GeroVita had sold over 4 millions of bottles of this prostate supplement which failed miserably in lab testing. In fact is looks like a classic example of "powder in a bottle" with virtually zero potency! A rip off! Priced under $40 a bottle it is a complete waste of money based on the independent laboratory analysis. Many survey sheet complained the pills did nothing for them - now we know why. Company founder and creator of this supplement Almon Glen Brasswell gained national attention a few years ago when he, along with financier Marc Rich, were pardoned by President Clinton in the final days of his presidency. Brasswell (who died last year) was a twice-convicted felon, and it looks like he is still ripping people off! Prostata is available at www.gvi.com or by calling 1-888-382-9175.
Prostata Basics
Available in a more absorbable soft gel form, this nutrient-rich prostate supplement focuses on utilizing the power of lycopene and Saw Palmetto to improve prostate and urinary health, a common problem for men over age 40. Prostata isn't your typical supplement either—it's been around for nearly 10 years, used by millions of men to improve the health of their prostate.
Unlike other prostate supplements such as Prostavar, Prostata believes utilizing the power of antioxidants and minerals is the real key to optimal prostate health, not Saw Palmetto. They claim it improves healthy urinary function, making it easier to go without having to worry about sudden accidents or urinary pain. So where's the proof? They say the proof is in the millions of men who use—and trust—their product. It's not really a comforting thought from a company that says it is clinically proven to work.
Prostata Ingredients:
Prostata contains plenty of Vitamin A—you'll get nearly 10,000 IU per serving, or 200% of the recommended daily allowance (RDA). It also uses 50mcg of selenium, a micronutrient. The rest of their ingredients are included in a proprietary blend, including Vegapure, Saw Palmetto oil, pumpkin seed oil, Lutemax and lycopene.
Does Prostata Work?
It's unlikely. We all know the evidence surrounding prostate-boosting Saw Palmetto, which was identified as a successful treatment for benign prostatic hypertrophy (BPH) in several studies. But what really makes Saw Palmetto effective is the numbers of sterols and free fatty acids it contains, which significantly improves its ability to reduce prostate inflammation and urinary problems.
Our lab tests revealed Prostata contained no detectable traces of sterols or free fatty acids. This essentially means they're using a highly processed form of Saw Palmetto, which almost eliminates its prostate-boosting abilities. To state it simply, it's probably not going to help shrink your prostate.
But what about Vitamin A? Well you're not likely to find help from this vitamin either. Although it does contain antioxidants, which may lower your risk of developing numerous health issues(including prostate problems), there's no proof it improves prostate or urinary function. There are some studies that identify it as a potent anti-aging agent for skin health, but that's not really the concern of men who desperately want to reduce their prostate problem risk.
Is Prostata Safe?
No. Long term use of Prostata may increase your risk for chronic vitamin A toxicity, which typically occurs after 6-15 months of use. According to eMedicine, a WebMD partner, chronic toxicity can lead to osteoporosis, excessive skin peeling or breaking out, blurred vision or pain in the extremities. Acute toxicity, which is less likely to occur, may also cause anorexia, nausea, vomiting, drowsiness or seizures.
Grade: F
Prostata doesn't appear to be an effective product, and our lab tests show it doesn't use a high quality form of Saw Palmetto. You'll easily go over your daily limit of vitamin A, which may put you at a higher risk for developing chronic vitamin A toxicity. Sure, Prostata may have sold millions of their soft gel prostate supplement to men all across the United States, but popularity doesn't necessarily indicate efficacy or safety. Prostata earns an F for being potentially ineffective and unsafe to use.