Prostate Supplements Reviewed
Royal Forte Prostate Review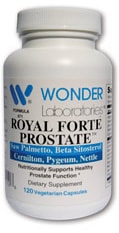 Product Review
Product: Royal Forte Prostate
Company: Wonder Labs
Rating: C
2.5/5 Stars

Rated 2.5/5 based on 231 customer reviews

$ 59.95 In stock

Sub Par Prostate Support Supplement. 60 Count Bottle. Claims to shrink an Enlarged Prostate. Did not Review Well
Company Site: www.wonderlabs.com
Royal Forte Prostate Prostate Support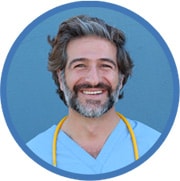 by:
Kennith Rassman
June 23, 2017
2.5 / 5 stars
Royal Forte Prostate Review
These pills finish in the middle of the pack as a result of their formulation and due to the results of the laboratory tests. Developed by Wonder Laboratories of White House, TN, these capsules do not contain the highest grade ingredients. Example: the Saw Palmetto extract yields between 44% to 55% sterols. Compare that with the 85% you find in top shelf products. The Pygeum used is a powdered bark NOT an extract. Has nice levels of vitamins D3 and E, as well as Zinc and copper. A one-month supply is under $50. At the end of the day this product is average. Royal Forte Prostate is available at www.wonderlabs.com or by calling 1-800-992-1672.
Royal Forte Prostate Basics
Touting itself as the ultimate prostate formula for men over 40, Royal Forte Prostate is rich in antioxidants, nutrients and Saw Palmetto, which was shown in some studies to reduce prostate enlargement. Royal Forte Prostate also claims to protect the prostate from serious ailments, such as prostate BPH or enlargement, while using all-natural extracts to support healthy prostate function. It's sure to last long, too—one bottle contains a whopping 120 capsules, which can last up to two months.
Royal Forte Prostate Ingredients:
Royal Forte Prostate mostly contains Saw Palmetto extract, pygeum extract, beta-sitosterol, which may improve prostate health. It also includes a blend of nutrients and minerals, including vitamin D3 and zinc.
Does Royal Forte Prostate Work?
Possibly. Getting enough Saw Palmetto is a must for prostate health, and Royal Forte Prostate contains a whopping 320mg—nearly triple the amount compared to other prostate supplements. Beta-sitosterol also plays an important role in prostate health, shown to successfully treat benign prostatic hypertrophy—or a non-life threatening enlargement of the prostate gland—in some European studies.
Don't assume this means it is completely effective, though. Royal Forte Prostate only contains around 55% of these sterols, which is at least 30% lower compared to other top rated prostate supplements, such as Prostavar or Prost-RX.
But what about pygeum extract? Surprisingly, Life Extension Magazine reports pygeum extract may also treat prostate enlargement while causing gastrointestinal problems, such as diarrhea or constipation. Men with pre-existing gastrointestinal problems may experience more severe side effects, such as severe stomach pain or cramping. These side effects wear off once supplementation is discontinued.
Is Royal Forte Prostate Safe?
Mostly. There are no significant side effects associated with Saw Palmetto extract or beta-sitosterol—some studies actually suggest it may reduce bad cholesterol. But pygeum extract is known to cause gastrointestinal upset, with effects increased in men with pre-existing gastrointestinal issues. Studies have not been conducted on its interactions with other prostate drugs or supplements, making its true safety unknown at this time.
Grade: C
Royal Forte Prostate contains a core of effective ingredients—Saw Palmetto extract, beta-sitosterol and pygeum extract—but may increase the risk of gastrointestinal problems. It's not a completely safe product, but it's not a completely ineffective product either. There are many other prostate supplements that contain more effective ingredients, however, including Prostavar.