Prostate Supplements Reviewed
Mens Prostate Complete Review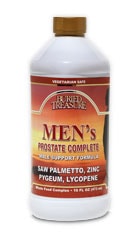 Product Review
Product: Mens Prostate Complete
Company: Buried Treasure
Rating: C
2.5/5 Stars

Rated 2.5/5 based on 41 customer reviews

$ 59.95 In stock

Sub Par Prostate Support Supplement. 60 Count Bottle. Claims to shrink an Enlarged Prostate. Did not Review Well
Company Site: N/A
Mens Prostate Complete Prostate Support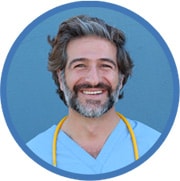 by:
Kennith Rassman
June 23, 2017
2.5 / 5 stars
Mens Prostate Complete Review
Containing all-natural saw palmetto, Men's Prostate Complete is a liquid dietary formula that claims to promote prostate health naturally, without using harsh stimulants or chemicals. It calls itself the ideal product for delivering "superior nutritional support" to the prostate. Many experts consider its all-liquid formula its best selling point--unlike other supplements, you won't have to swallow several pills a day to get the full effects of this supplement.
Mens Prostate Complete Ingredients:
Men's Prostate Complete contains vitamin E, vitamin B6, folic acid, zinc, selenium, copper, quercitin, saw palmetto berry, l-alanine, l-glutamic acid, l-glycine, pumpkin seed extract, pygeum bark extract, stinging nettles extract, beta-sitosterol, lycopene extract and boron.
Does Mens Prostate Complete Work?
It may. Saw palmetto berry and pygeum bark extract have both been identified as effective treatments for benign prostatic hypertrophy (BPH), or enlargement of the prostate. According to a study reported by the Journal of Urology, over 80 percent of men who took saw palmetto noticed a significant decrease in urinary symptoms caused by BPH, including weak stream, incomplete bladder emptying and localized bladder pain. It also decreased nocturnal urination, or an increased urge to urinate while sleeping. According to Life Extension Magazine, pygeum bark reduced symptoms of BPH by inhibiting the reproduction of prostate cells, which can lead to prostate enlargement.
But not all of Men's Prostate Complete's ingredients are proven to treat prostate problems. Although some health companies claim vitamin E and selenium can reduce prostate problems, several studies have proven this isn't true. According to the SELECT trial, conducted by the National Health Institute, over 20,000 men who took vitamin E and selenium supplements did not experience a decreased risk for prostate problems. Follow up studies also showed both ingredients had no effect on any processes in the prostate.
Is Mens Prostate Complete Safe?
Yes, but there are some contraindications. Quercitin can interfere with the absorption of fluoroquinolone, a type of antibiotic. Pygeum extract can interfere with estrogen drugs, limiting its efficacy.
Grade: C
Men's Prostate Complete only contains a few ingredients that may improve symptoms caused by prostate enlargement, including saw palmetto and pygeum extract. The efficacy of its other ingredients are questionable. The risk of additional contraindications with this supplement earns it a C from us.