Prostate Supplements Reviewed
Ultimate Prostate Formula Review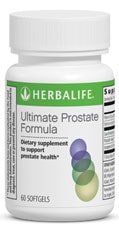 Product Review
Product: Ultimate Prostate Formula
Company: Herbalife
Rating: B
3/5 Stars

Rated 3/5 based on 261 customer reviews

$ 59.95 In stock

Sub Par Prostate Support Supplement. 60 Count Bottle. Claims to shrink an Enlarged Prostate. Did not Review Well
Company Site: www.herbalife.com
Ultimate Prostate Formula Prostate Support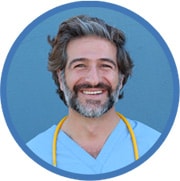 by:
Kennith Rassman
June 23, 2017
3 / 5 stars
Ultimate Prostate Formula Review
Ultimate Prostate Formula claims to treat common prostate problems, such as an enlarged prostate, by naturally increasing antioxidant protection, reducing urinary and prostate dysfunction. It also claims its soft gel formula improves its potency by increasing its absorption in the prostate. So what can expect in a single serving of Ultimate Prostate Formula? An ample amount of pumpkin seed oil, according to their manufacturer, complimented by its unique saw palmetto lipid extract.
Ultimate Prostate Formula Ingredients:
Ultimate Prostate Formula contains vitamin E, selenium, saw palmetto lipid extract, pumpkin seed oil, lycopene and dried black pepper extract.
Does Ultimate Prostate Formula Work?
Yes. Ultimate Prostate Formula contains a potent form of saw palmetto, which may improve its efficacy against an enlarged prostate, better known as benign prostatic hypertrophy (BPH). According to several studies, saw palmetto reduces mild to moderate symptoms of BPH, including incomplete emptying, weak stream, increased nocturnal urination and bladder pain. It did not reduce the actual size of the prostate, however. Many studies compare its effects to Proscar, a FDA-approved BPH medication. Better yet, it's virtually free of any side effects.
Vitamin E, selenium and pumpkin seed oil have not been proven to reduce prostate problems, however. Both vitamin E and selenium were disproven as prostate aids in the SELECT trial, sponsored by the National Health Institute (NHI). There was even some evidence vitamin E may increase a man's risk for prostate problems, although it isn't clear why this occurs. Pumpkin seed oil has not been proven to treat any problems affecting the male prostate. People who claimed it treated BPH in the past mostly relied on anecdotal, not scientific, evidence as proof it works. Scientific studies continuously show it has no effect on prostate function.
Is Ultimate Prostate Formula Safe?
Yes. Saw palmetto reportedly causes stomach upset, although evidence suggests this occurs rarely.
Grade: B
Ultimate Prostate Formula contains a potent form of saw palmetto, which improves its ability to fight symptoms of an enlarged prostate. Few side effects and a solid formula makes this an excellent formula for improving prostate health.