Prostate Supplements Reviewed
Prostavol Review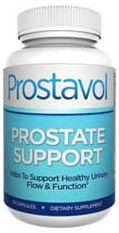 Product Review
Product: Prostavol
Company: Prostavol
Rating: Scam
0/5 Stars

Rated 0/5 based on 24 customer reviews

$ 59.95 In stock

Sub Par Prostate Support Supplement. 60 Count Bottle. Claims to shrink an Enlarged Prostate. Did not Review Well
Company Site: www.prostavol.com
Prostavol Prostate Support
Prostavol Review
Prostavol - This is a scam run by a rip-off artist name Eitan Cohen who lives at 16461 Dorado Dr, Encino, California 91436.
He operates the FAKE prostate review site ProstatePillsReviews.com. It's a 100% FAKE. He claims to have tested products. He hasn't spent any money on laboratory tests – his entire website ProstatePillsReviews.com is pure consumer fraud.
Eitan Cohen and his wife Alison launder these fraudulent sales through a merchant account company in Colorado called Durango Merchant Services, located at 10 Town Plaza #162 Durango, CO 81301. Durango takes Cohen's fraudulent business sales and then funnels the money he has tricked from consumers with his fake website through BMO Harris Bank.
On the fake review site ProstatePillsReviews.com (he tries to copy our name and our idea – but we don't have fake people and we spent over $200,000 on laboratory tests- "Con Man Cohen" hasn't spent squat) the prostate products were supposedly reviewed by "senior health editor" John Montgomery. There is no John Montgomery. So it's a fake review from a person that does not exist. Isn't that the very definition of consumer fraud? You bet it is.
Needless to say we do not recommend this company a and the product Prostavol. They are the absolutely lowest form of scum in the business. While I have spent over $200,000 - in real dollars testing prostate products at a number of laboratories - dirtbags like Cohen come along and pretend they review and test products to trick you out of your money. Scam from a low level scumbag - don't get fooled.