Prostate Supplements Reviewed
HP8 Prostate Support Formula Review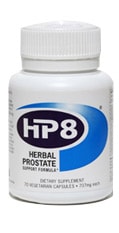 Product Review
Product: HP8 Prostate Support Formula
Company: American Biosciences
Rating: B
3/5 Stars

Rated 2.5/5 based on 89 customer reviews

$ 59.95 In stock

Sub Par Prostate Support Supplement. 60 Count Bottle. Claims to shrink an Enlarged Prostate. Did not Review Well
Company Site: www.americanbiosciences.com
HP8 Prostate Support Formula Prostate Support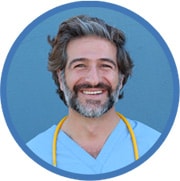 by:
Kennith Rassman
June 23, 2017
3 / 5 stars
HP8 Prostate Support Formula Review
This saw palmetto-rich dietary formula claims to optimize prostate function naturally by reducing prostate enlargement and inflammation, limiting its pain. Several American physicians have offered their approval of the supplement, although they have not been specifically named. HP8 Prostate Support Formula also indicates its efficacy and safety are guaranteed through clinical testing, but hesitate to reveal the name of these studies.
HP8 Prostate Support Formula Ingredients:
HP8 Prostate Support Formula contains saw palmetto, bromelain, licorice root, grape seed complex (with skin), willow herb leaf and wild rosella calyx.
Does HP8 Prostate Support Formula Work?
There's a good chance it might. HP8 Prostate Support Formula contains a high quality form of saw palmetto that may improve its efficacy against benign prostatic hypertrophy (BPH), or an enlarged prostate. Numerous studies, including a study reported by the Journal of Urology, show saw palmetto is an effective treatment for BPH, even more so than some prescription drugs.
Bromelain, which is harvested from the stems of pineapples, has also been identified as an anti-inflammatory agent. According to the Fundamentals of Pharmacognosy and Phytotherapy, bromelain is considered just as powerful as non-prescription pain killers, and may reduce many types of swelling. Although no studies have specifically stated it can reduce prostate inflammation, evidence increasingly suggests that it might. Its pain relieving power is also identified as a potent natural treatment for genital pain, which may also occur with prostate inflammation.
Is HP8 Prostate Support Formula Safe?
Yes--but men with a pre-existing heart condition, such as heart disease, should seek medical advice before using HP8 Prostate Support Formula. Bromelain may increase the heart rate, causing unforeseen complications in some individuals.
Grade: B
HP8 Prostate Support Formula contains an ample--and high quality--amount of saw palmetto, which helps improve prostate health by reducing symptoms of prostate enlargement, improving urinary difficulty and prostate pain. Bromelain also offers anti-inflammatory benefits that heightens the effect of saw palmetto. We definitely recommend checking out this prostate supplement if you're not satisfied with your current supplementation routine.