Prostate Supplements Reviewed
Pumpkin Seed Complex Review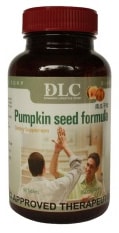 Product Review
Product: Pumpkin Seed Complex
Company: DLC Laboratories
Rating: D
2/5 Stars

Rated 2/5 based on 31 customer reviews

$ 59.95 In stock

Sub Par Prostate Support Supplement. 60 Count Bottle. Claims to shrink an Enlarged Prostate. Did not Review Well
Company Site: www.dlclabs.com
Pumpkin Seed Complex Prostate Support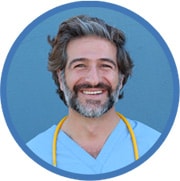 by:
Kennith Rassman
June 23, 2017
2 / 5 stars
Pumpkin Seed Complex Review
Extracted from the core of pumpkin seeds, Pumpkin Seed Complex is a vitamin-rich concentrate that may improve prostate health. According to their manufacturer, Only Natural, Pumpkin Seed Complex reduces prostate problems by boosting the body with its vitamin-rich base, helping the prostate maintain a normal size. They claim this also improves sexual potency, reducing the signs and symptoms of erectile dysfunction (ED), a common sexual problem for men over 40.
Pumpkin Seed Complex Ingredients:
Pumpkin Seed Complex mostly contains pumpkin seed concentrate. It also contains traces of lycopene, zinc, saw palmetto, isoflavanoids from soy beans, pygeum extract and selenium.
Does Pumpkin Seed Complex Work?
It's very unlikely. There is no scientific proof pumpkin seeds (or its derivatives) can improve prostate health. In fact, it's not shown to have a substantial impact on sexual health. Most of the evidence reported by alternative health websites is based on folk medicine, often derived from anecdotal evidence which was not replicated in any scientific studies. It's simply not true that pumpkin seeds have the power to reverse prostate problems: science has proved these are inaccurate statements numerous times.
The amino acids found in pumpkin seeds may provide a minimal benefit for men with an enlarged prostate, however. According to a small study reported in Alternative Medicine Magazine, men who took the amino acids found in pumpkin seeds experienced a decrease in symptoms caused by an enlarged prostate. These symptoms include urinary pain, weak stream, trouble emptying the bladder, and leakage after urinating.
Is Pumpkin Seed Complex Safe?
No. Pumpkin Seed Complex contains traces of soy, which can cause an allergic reaction. People who are allergic to soy should not take this supplement.
Grade: D
Like with Swedish Flower Pollen, Pumpkin Seed Complex also lacks the mixture of ingredients needed to truly improve prostate health. So loading up on one ingredient isn't enough to reverse most prostate problems. We recommend avoiding one-ingredient supplements such as Pumpkin Seed Complex, which probably won't help improve the health of your prostate.