Prostate Supplements Reviewed
Prosta Sentials Review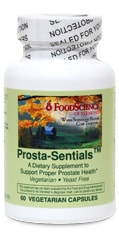 Product Review
Product: Prosta Sentials
Company: Food Science
Rating: C+
2.5/5 Stars

Rated 2.5/5 based on 31 customer reviews

$ 59.95 In stock

Sub Par Prostate Support Supplement. 60 Count Bottle. Claims to shrink an Enlarged Prostate. Did not Review Well
Company Site: N/A
Prosta Sentials Prostate Support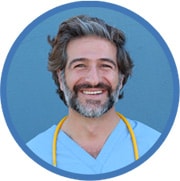 by:
Kennith Rassman
June 29, 2017
3 / 5 stars
Prosta Sentials Review
This extract-enhanced prostate supplement claims to treat urinary problems caused by an enlarged prostate, better known as benign prostatic hypertrophy (BPH). Although they don't offer any proof for these claims, they promise it is effective and safe for daily use. They claim this supplement is ideal for men over 50, who commonly suffer from prostate problems.
Prosta Sentials Ingredients:
Prosta-Sentials contains vitamin C, vitamin E, vitamin B6, folic acid, zinc, saw palmetto, green tea extract, pumpkin seed oil powder, alpha lipoic acid, beta-sitosterol, stinging nettled leaf extract, pygeum africanum, lycopene and resveratrol.
Does Prosta Sentials Work?
Some evidence suggests it could. According to an article published in American Family Physician, saw palmetto has been used successfully to treat BPH in several European countries, and is currently being reviewed by American researchers. Studies conducted on saw palmetto show regular use can reduce mild to moderate symptoms of BPH, such as weak stream, incomplete emptying and incontinence. Some studies also suggest it can reduce nocturnal urination, or an increased need to urinate during the night.
Many health organizations, including the National Institutes of Health (NIH), also recommend pairing saw palmetto with other natural boosters, such as pygeum africanum, to increase these benefits. Although researchers won't call it a natural cure for BPH, they do say it may be just as effective as some FDA-approved BPH medications.
But not all of its ingredients are proven to work, according to the NIH. Pumpkin seed oil, lycopene and vitamin E have not been proven to promote prostate function in any studies, and that includes nationally-funded studies. Most of its reported effects come from anecdotal evidence, not actual clinical trials.
Is Prosta Sentials Safe?
Yes. Pygeum africanum can cause nausea, stomach upset, or vomiting, however.
Grade: C
Prosta-Sentials contains a few natural, effective ingredients that may treat BPH, a common prostate disorder. This doesn't mean it's completely effective for all prostate problems, however--many of its other ingredients have little to no effect on the prostate.